KV3C Board Members & Staff

KV3C Volunteer Board of Directors:

Chairperson - Dr. Lisa Yang, MD
Vice-Chair - Lilli Lin, OT
Secretary - Stacey MacDonld
Treasurer - Elaine Daley, CA
Thésa Beaupre
Christine Pond
Erin Shea
Krista Penney-Mombourquette

Thank you to departing Board member Marion MacEachern who has given her valuable skills and talents to help KV3C over the years!


KV3C Staff:
Community Coordinator - position vacant due to lack of funding
Playgroup Program Coordinator - Jeannine Cumming
Baby Wonders Coordinator - Jeannine Cumming
Traveling Playgroup Coordinator - position vacant due to lack of funding
Playgroup Assistant - Ji Yeon (Jane) Lee
Summer Program Co-ordinator - TBA
Summer Program Assistant - TBA

3 new Committees need people who are interested in helping the Board:

Events Committee - Lilli Lin
Communications Committee - Lisa Yang
Human Resources Committee - Lilli Lin, Christine Pond



About KV3C

KV3C is a registered charitable organization which offers universal programs that have supported families in the Kennebecasis Valley (KV) for over 10 years. Our programs have attracted families beyond KV as we have participating families from Sussex to Grand Bay-Westfield.

We had over 5000 participants in our groups last year!

Through awareness, parenting support, education and direct programming, we strive to provide quality learning opportunities which foster and enhance children's holistic development (social, emotional, mental and physical).

It is our goal to have a direct and positive effect on the well being of young children in the surrounding communities.


KV3C facts......
*Our organization began in 2001 as the KV Candlelighters and our mandate was not to offer direct services to families but to connect parents to much needed information and services in the community.

*The name later changed to KV3C which stands for Kennebecasis Valley Community Caring for Children

*Our logo represents the community (three people on the bottom), supporting the parents/caregivers (two people in the middle), supporting the child (on top).

*As time progressed, we realized that the community was growing at a rapid rate, yet services for families were not. We worked with community partners to develop early learning programs and resources offered directly by KV3C.

*These new resources included 'Step-up' Parent Workshop Series and KV Family Playgroups.

*The instant success of these programs proved the continued need for them in the community. On the opening day of our first playgroup, we had over 100 participants!

*Today, KV3C offers many direct programs while maintaining important partnerships with the community

*KV3C is a valuable and rare group in New Brunswick. It is only 1 of 3 community groups that still operate, after massive cuts ended 30 other groups in the province in 2009.



Community involvement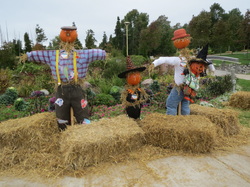 ---