Kennebecasis Valley Community Caring for Children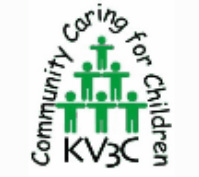 Our operations are at serious risk of closing due to lack funding. Provincial programs that were cut in the 2010 fiscal year still have not been replaced. We need reliable funding from participants, sponsors and partners at all levels of government to continue to offer community-based programs for all families.
Last year we had over 3400
people attend our programs! And we want to do more to meet the needs of local families.
Statistics from the census showed only 1 of 3 children under 5 years attended Daycare, yet that is the only place where the government is directing funds. What about the other two-thirds of kids? Who will speak for them? Where is the support for the work of community-based groups who provide a service the government does not?
Please do what you can to help KV3C. Speak to MLAs, Cabinet Ministers, provincial candidates, Town Council, friends, family, neighbours and businesses about the importance of supporting KV3C
families with the youngest children in our community
. If you value what we do,
let us know
and please
spread the word!
Our Mission is to connect with parents, businesses, government and community partners to provide resources and support to ensure the lifelong learning of all children in our community.
KV3C offers community-based quality programs that bring parents and babies/children together in fun, safe and developmentally appropriate activities. Ideal for stay-at-home parents, grandparents, and childcare providers.
---

We need your help!!
Our programs can only continue if we receive critical funds from donors like you. The provincial funding program is not guaranteed to be available, and we cannot survive without it! Small grants or awards we receive are not enough. Our children will grow up to be healthier, happier adults if they receive the stimulation, support and love from their families and caregivers. We do not charge fees for our playgroups but a suggested donation of $5 per family is much welcome!

Ours are the only universal programs available to families with our youngest children, offered at a critical time in a child's development.
Studies show that Early Childhood programs can lead to better school performance, less teen pregnancy, fewer high school drop-outs, and less crime. We want this for our children and our community, don't you?

Volunteer
We are currently looking for volunteers to help with our upcoming events. Please call us at 849-7266 if you have a couple of hours to share
We have 3 new committees that are recruiting volunteers:
Events Committee (KidsFest, Daddies Breakfast with Santa, Fundraisers)

Human Resource Committee (staff interviews, reviews, job postings, summer student grants)

Communications Committee (website, facebook, twitter, emails, media relations)

Make a financial contribution
KV3C is a registered charity on
www.CanadaHelps.org
The site is secure and easy to use. Here's how it works: Go to the website, search for "KV3C" and enter your donation to be charged to a credit card like any other online purchase. You may also buy a "gift card" to give to others who may choose to donate to KV3C. You get a charitable tax receipt immediately!
Help the Lost get Found

As a way to target the problem of lost belongings and a large lost and found closet, KV3C is fundraising with
Mabel's Labels
, a Canadian company with all types of labels that are colourful, indestructible, easy-to-use and fun. Personalize your labels with names, nicknames, initials - whatever you choose. Cool icons help even little ones identify their own belongings. Dishwasher, microwave, laundry & kid tested! Dispatched within 24 hours, and FREE shipping!
Visit
Mabel's Labels
to place your order while helping our fundraiser!

Help KV3C with Fundraising by Joining our Campaign. Let your friends know that 20% of sales will go directly to KV3C!
Speak to your politicians:
Donate
We are needing items to place in our upcoming Silent Auctions. Any services, gift cards, or items can be auctioned off to the highest bidder. Help us to find these gems that will raise funds for KV3C. Contact us when you get items or to get involved.


Below are some items KV3C is adding to our wish list. You can contribute by dropping them off at a scheduled program location or the office.

Gift Cards to Costco, Sobeys, Staples

gently used toys
books
puzzles
craft supplies
parent resources (books, videos, dvd's on health, behavior, special needs, development, etc.
children's cd's and dvd's
children's musical instruments
baby wipes
alcohol free hand sanitizer
paper towel
apple juice
grocery gift cards
letter size printer paper

Recycle
Bringing your recyclables back to the KV Redemption Centre? Let the staff know you wish to donate your refund to KV3C. No
need to wait in line or count bottles! All monies raised will be contributed to KV3C family and children programs/events. Help save the Earth and support quality programs!

KV Redemption Hours
Monday to Friday: 8:30am to 4:00pm Saturday:8:00am to 1:00pm

KV Redemption Location:
6 Market Street, Quispamsis