Kennebecasis Valley Community Caring for Children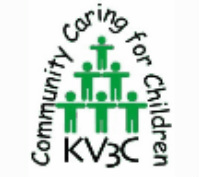 Families are the foundation of our society.
Children are our future.
So why not invest in our future?


KV3C offers community-based quality programs that bring parents and babies/children together in fun, safe and developmentally appropriate activities. Ideal for stay-at-home parents, grandparents, and childcare providers.

Our Mission is to connect with parents, businesses, government and community partners to provide resources and support to ensure the lifelong learning of all children in our community.

A registered charity since 2001, and the only universal programs in the area, we have grown to over 5000 participants in 2017! We are committed to our friends, families and the community and want to see KV3C continue its mission.
---
---
We require a minimum of $40,000 per year to operate programs. All funds raised go directly to KV3C. Please contact us if you (or someone you know) could help reach individual or corporate sponsors.
If you would like to make a tax-deductible donation to help continue our work:

---

These awesome Canadian labels really stick though years of laundry and dishwasher cycles! Fast delivery and great customer service. They will donate 20% of all sales through our KV3C campaign! It's a win-win! Join our team and tell all your friends to buy through our
unique link
!
---
---
Thank you for your support of universal family-centred programs in the Kennebecasis Valley